Are you community minded or a social entrepreneur?  Passionate about making a positive impact in peoples' lives?  Would you like to have an internship that matters and pays? The California Coalition for Rural Housing is recruiting for  its 22nd Annual Internship Program for Diversity in Rural Nonprofit Housing and Community Development in California, Oregon and Washington State.  Position available in San Diego, CA.

The new 2019-2020 Program year begins in June 2019 (full-time summer) and ends in May 2020 (part-time academic year).  Selected interns are placed at nonprofit housing developers building and rehabilitating housing complexes for low-income and vulnerable populations in need of  habitable affordable housing.

This is a very unique and dynamic internship program for students interested in learning about what it takes to build and preserve affordable housing and strong communities in underserved, diverse, rural and emerging areas by using technical, qualitative and business skills in working for social change. We highly encourage minority undergraduate students who come from low-income, rural, American Indian Reservations/Rancherias, and/or immigrant backgrounds with a strong commitment to improve the quality of life of low-income communities to apply.  This opportunity is open to all majors.  Hourly pay is $14-$16 depending on location. 
For more information and to view the full application, please click the following link:
Call for Applicants: NSF REU Site: Geographic Information Systems (GIS) for Disaster Resilience Spatial Thinking – summer 2019 at Rochester Institute of Technology (RIT)The Center for Geographic Information Science & Technology at the Rochester Institute of Technology (RIT) is now accepting applications for the National Science Foundation (NSF) Research Experience for Undergraduates (REU) Site 'Geographic Information Systems (GIS) for Disaster Resilience Spatial Thinking' summer 2019 cohort. Full applications (including reference letters) for the 2019 REU Cohort are due Friday 7 December 2018.About the Research Program:This cutting-edge ten-week interdisciplinary REU Site hosted at the Rochester Institute of Technology will be the first to focus on Geographic Information Systems (GIS) for disaster resilience spatial thinking. Project objectives are to (1) enable students to research, create, and evaluate serious GIS games for disaster resilience spatial thinking, and (2) create and evaluate an interdisciplinary STEM research environment at the intersections of Geographic Information Science, disaster management, Information Technology (IT), social science and game development. The proposed REU Site will be the first research environment to explore the novel linkage between disaster resilience, spatial thinking, GIS, and serious games via three unanswered scientific research questions: (1) Which spatial thinking components are relevant to disaster resilience, (2) Which GIS tools and visual representations best connect disaster resilience with spatial thinking, and (3) What are the best serious game design practices that incorporate spatial thinking GIS tools and visual representations for disaster resilience to achieve learning outcomes.

We will continue with the successful 2018 cohort and the development of Serious GIS games for disaster resilience. We also received supplemental funding from the NSF to conduct field work in Houston, Texas to study the response and recovery to 2017 Hurricane Harvey.

Logistical Information:

The program is only available to current, full-time undergraduate students at US-based institutions. Students who have already graduated or are planning to graduate before the summer 2019 cannot be considered.

We can only consider applications from US Citizens and permanent residents.

Students must have a GPA 3.0 or higher (4.0 scale) at the time of application. We are looking to recruit Geography, Social Science, Game Design, Computer Science, Information Technology, and any other groups of undergraduate student interested in GIS, disasters, spatial thinking, game development, and vulnerable populations.

We particularly encourage participation from underrepresented groups in science. For example, RIT has a strong Deaf and Hard of Hearing student and faculty population via RIT's National Technical Institute for the Deaf.

The program will run for 10 week during summer 2019 on the Rochester Institute of Technology campus in Rochester NY. Located in upstate NY, Rochester is a great location to spend the summer with a wide variety of outdoor activities that range from bicycling on the historic Erie canal to water activities on Lake Ontario and the Finger Lakes. Rochester also has a great music and nightlife scene with world-class attractions such as the National Museum of Play and the George Museum House of Photography.

Accepted students for the program students will receive a housing, per diem and living stipend to support their summer research experience at RIT.

Timeline:

Full applications (including reference letters) for the 2019 REU Cohort: Friday 7 December 2018

Skype interviews for short-listed applicants: Week of 17 December 2018

Notification of selected applicants: Week of 31 December 2018

Commitment/confirmation from accepted applicants to participate in 2018 summer cohort due: Monday 7 January 2019

For More Information and to Apply:

A video overview of information for potential applicants can be found on YouTube at:

www.youtube.com/watch?v=THANk4wr9r8&t=20s

For more information on our research accomplishments to date, see our 2018 REU student-made video:

www.youtube.com/watch?v=WQv6Bw1P72E

Visit our website for more information on the REU Site and to apply:

www.rit.edu/gccis/geoinfosciencecenter/research/nsf-reu

For more information and questions, please contact:

Brian Tomaszewski, Ph.D.
Associate Professor
Center for Geographic Information Science & Technology
Rochester Institute of Technology
Rochester, NY  14623, USA
phone: +1 585-259-9678
bmtski@rit.edu
Skype: brian.tomaszewski
www.rit.edu/gccis/geoinfosciencecenter
---

Transportation Planning Intern- San Diego
530 B St, San Diego, CA 92101, USA

Intern
Company Description
We are a global team of dedicated and experienced architects, engineers, planners, designers and technology professionals who share a common desire – to help our clients create livable, sustainable, and advanced urban environments.
From high-rises to industrial buildings, schools to state-of-the-art hospitals, transit stations to highways, airports to toll systems, bike lanes to parks, we design every aspect of a truly integrated city for people to live, work, and play.
Our collaborative and combined approach focuses not only on creating the best solutions today, but also determining the right solutions for tomorrow. We believe cities in the future must be designed with intelligent systems, sustainable buildings, efficient infrastructure, and a human touch.
At IBI, we're defining the cities of tomorrow.
Job Description
Words like – motivated, enthusiastic, collaborative, independent, willingness to learn and take imitative – describe our ideal student candidate.
What's in it for you?
Work with, learn from and be motivated by industry professionals
Play an integral role in projects
You will be treated like any other member of your team; not "just a student"
You will be given as much responsibility as you show us you can handle
Direct industry exposure in your field of study
Access to our student community – Campus Connext
Potential part time employment during the school year and full time permanent opportunities upon graduation
Where will you be working? The Transportation Planning practice in our San Diego office provides a wide range of opportunity for those interested in the transportation planning field. We have a portfolio of projects, which involve transportation services and facilities, involving the need and justification for new transportation projects (primarily transit), alternatives analysis, GIS analysis, transportation demand management planning, transportation system/network planning and operations, transportation master plans, and sustainable transportation.
Responsibilities:
• Research industry best practices for TDM, transit, or traffic analysis
• Conduct traffic operations analysis
• Document and verify field conditions
• Utilize GIS to perform planning level analysis and create maps
• Attend project meetings
• Prepare reports and technical memos
• Support of business development and proposal initiatives
Qualifications
Candidates must be enrolled (undergrad or graduate) in either a City/Urban Planning, Public Administration or Geography program. Candidates must have demonstrable above average oral and written communications skills.
More information is available at: https://jobs.smartrecruiters.com/IBIGroup/743999677962402-transportation-planning-intern-san-diego?oga=true
---
OFFICE OF COUNCILMEMBER CHRISTOPHER WARD
THIRD COUNCIL DISTRICT
Are you interested in local government? Are you a current college or high school student wanting to learn new skills and build your resume? If so, you should consider applying for an internship in our office. We are looking for bright, self-motivated, energetic individuals who are interested in learning the dynamics of working in a legislative office while making an impact in their community.
City Council interns assist with organizing community based events, constituent casework, and everyday involvement with the Third District. As an intern you will support staff with special events, constituent services, and special projects related to the City Council office's general administrative duties.
Essential duties include:
• Active involvement in monitoring local issues, current events and relevant legislation;
• Assist with research and planning of upcoming events and projects;
• Provide accurate and complete information in response to constituent inquiries and community issues;
• Assist with and maintain office procedures, routine correspondence, telephone inquiries and special projects;
• Develop clear knowledge and understanding of principles, functions, practices and operations of the San Diego City Council;
• Assist with responding to a variety of constituent inquiries and issues.
Desired qualifications
• The ideal candidate must be enrolled in an educational program upon the start of the internship.
The ideal candidate will have an interest in public policy, community organizing, political science, economics, English, communications, public relations or a similar area of study or career path.
• Interns must be able to work 8-20 hours per week. Office hours are M-F 8:30am-5:00pm with some events during the evening and weekends that can also be used to fulfill hours requirement. Hours scheduling can be fixed or flexible based on an intern's schedule.
Benefits
• Although unpaid, interns receive important benefits like working directly with elected officials, community leaders and local residents on issues and events related to the Third District. Interns may also qualify for internship credit from their university or school, as well as earn a letter of recommendation from the City Councilmember.
Applications are accepted on a rolling basis.
Please contact Brittany Bailey at bnbailey@sandiego.gov to apply.
---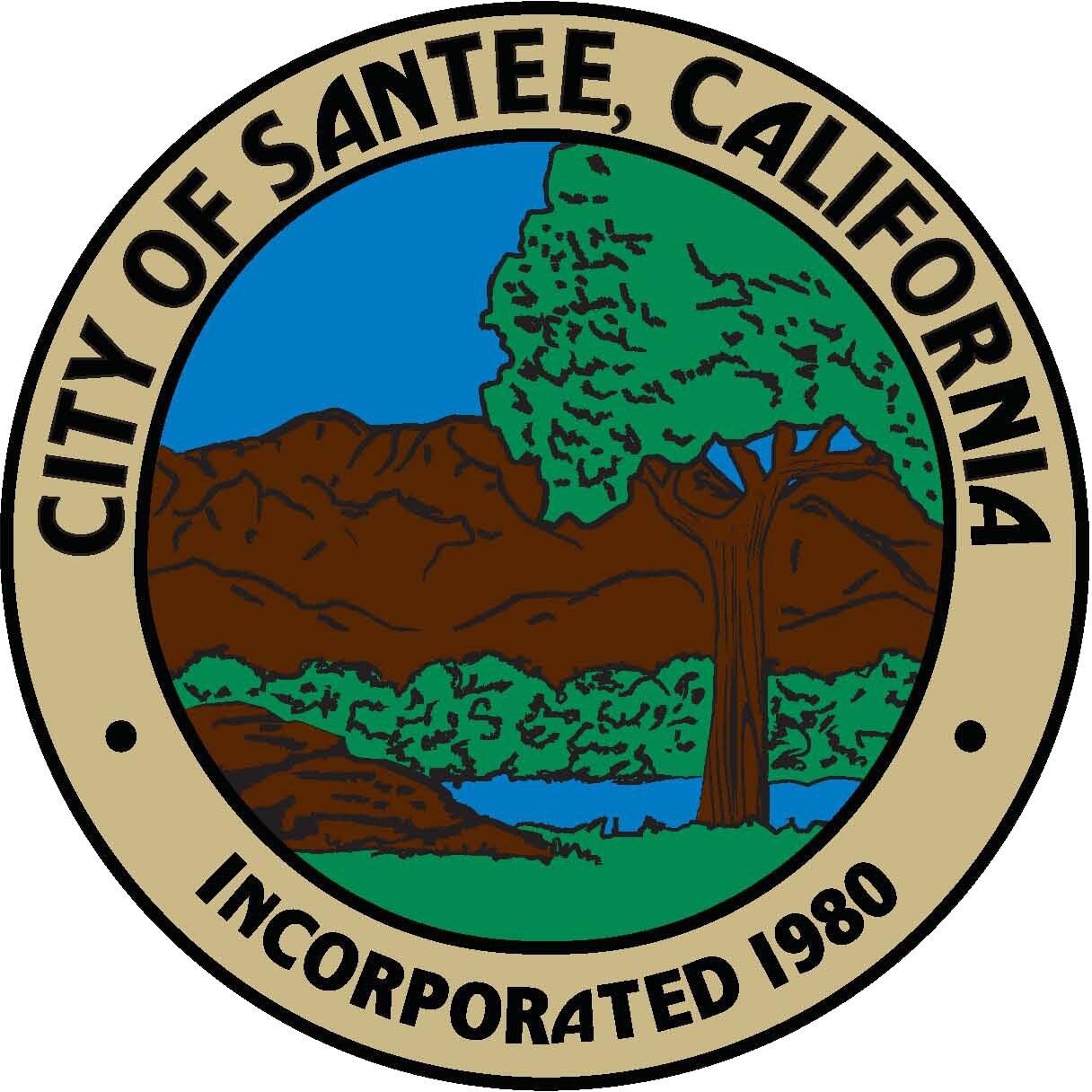 The Storm Water Program with the City of Santee is looking for a sophomore or junior with experience/coursework in environmental science, urban planning, biology, or environmental engineering to join the team as an intern.  The position offers experience in a variety of disciplines, including water quality management, environmental compliance, environmental policy, and development planning/permitting, and is a great opportunity for ESYS, USP, SIO, or RED students.
This is a paid position with 15-20 hours a week desired.  Students will likely need to have a car because the office is not very accessible by transit. The Storm Water Program is looking for an intern to stay at least one year.
Experience in GIS, and/or community outreach is highly desired, but not required.  Good writing/communication is crucial, as is a positive attitude and attention to detail.
Students should apply to the position on Academic Internship Portal (job-id 5433) for consideration, and will need to provide a resume, cover letter, and three references. 
---
The City of Escondido has two part-time GIS positions available.
These positions will be continuing the capture of emergency pre-plan data for our Public Safety departments.
The successful applicants will work up to 29 hours per week (a minimum of 24 hours is required), up to a total of 1000 hours. It is expected that this project will continue until June 30, 2019.
Completion of an introductory ArcGIS-based subject is required, however completion of intermediate or advanced subjects or additional experience will be favored.
Please email a short introduction to the contact below detailing your education, any experience and GIS interests, via the email below. The position will be open until filled.
Abe Coughlin
GIS Manager
City of Escondido
760-839-4035 (main)
---
The City of San Diego is looking for interns. You can find more information and the application on their website.
---
The San Diego Association of Governments is hiring! Please see the attached files for more details:
Intern – Environmental Planning
---